Dæmonernes Dans (2011) Dance of the Demons
Symfoni no. 1
I. Agitato
Odense Symfoni Orkester
Christian Eggen, dirigent
Symfoni nr. 1, Dæmonernes Dans Dance of the Demons (1988)
Dæmonernes Dans udspiller sig i tre satser, der på én og samme tid er kontrasterende og indbyrdes beslægtede:
En ilter førstesats, en dvælende andensats og en – tilsyneladende – lettere tredjesats, der undervejs inddrager lyden af første sats.
Første sats indeholder stort set alle de elementer, der optræder og udbygges i de senere satser. Man kan således se anden og tredje sats som eksponeringer af mindre belyste dele fra første sats. Men man kan også høre hele symfonien som en stadig transformation af en enkel grundidé. Særligt iørefaldende er tredje satsens 'negativ'-forhold til det dybe instrumentariums buldrende åbning af første sats. Den er i tredje sats forvandlet til en inciterende trippen i det høje leje.
Er åbningens voldsomme energiudladning end milevidt fra selv en Schönbergs romantik, så kan anden sats give mindelser om adagiettoen fra Mahlers 5. Symfoni. Et fjernt ekko af romantik ligger som en undergrund i symfonien og bryder flere steder igennem, dog sjældent så tydeligt som i andensatsen.
The Dance of the Demons is an assuredly composed, outward-looking, clear and effective symphony in three movements that are at the same time contrasting and interrelated: a fiery first movement, a lingering second and an ostensibly lighter third which along the way incorporates the sound of the first movement. The first movement exhibits well nigh all the elements that appear and develop in the later movements. Thus one can see the second and third movements as expositions of incompletely elucidated elements from the first. But one can also hear the whole symphony as a constant transformation of a simple basic idea. One thing that particularly strikes the ear is the third movement's 'negative' version of the low instrumentation's rumbling opening of the first movement. In the third movement this is turned into a rousing skipping motion at the higher pitch.
If the violent energy discharge of the opening is worlds apart from even the Romanticism of a Schoenberg, the second movement may recall the adagietto of Mahler's Fifth. They may have nothing specific in common but a special mood of wistfulness, a remote echo of the romantic. This lies like a substrate in the symphony and at several points breaks the surface, but rarely as clearly as in the second movement.
 (Svend Hvidtfelt Nielsen)
Published by Edition Wilhelm Hansen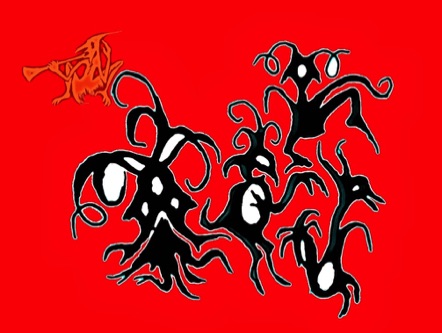 I. Agitato
II. Adagio
III. Presto nervoso
The First Symphony is particularly successful both as a whole and in its parts, and the string-and-harp-based central Adagio makes an especially strong impression.
David Hurwitz