Odi et amo (2017)
for mixed choir a cappella (Catullus, ca. 60 b.C.)
Odi et amo (jeg hader og jeg elsker) er en 'scene fra et kærlighedforhold'. En hudløs beskrivelse af de modstridende følelser hos den unge tilbeder, der er blevet svigtet og foladt af sit livs kærlighed.
Teksten er skrevet omkring år 60 f.Kr. af digteren Gaius Valerius Catullus. En af de største digtere i antikkens Rom, som skrev store samlinger af sanselige og erotiske digte om de stærke og komplicerede relationer mellem mand og kvinde.
Catullus' drømmekvinde hedder Lesbia, og hun er hovedpersonen og det emotionelle omdrejningspunkt i mange af digtene.
Dette korværk sammenstiller tekst fra flere af Catullus' samlinger til en fortælling, der starter i den ekstatiske forelskelse og slutter i ensomhed og tomhed. Dér, hvor digteren sidder forladt tilbage med sit splittede hjerte:
Jeg elsker og jeg hader...
Værket er skrevet til SyngSydfyn som bunden opgave i Nordic Choir Conducting Competition 2017.
Odi et amo (I hate and I love) is an intermezzo from a love relationship. A brutally sincere description of the contradictory feelings with the young lover who has been defeated and left alone by his one-and-only.
The text is written ca. 60 BC by the poet Gaius Velerius Catullus. One of the greatest poets of the ancient emperors' Rome, who wrote several collections of sensual and erotic poems about the passionate and complicated relations between man and woman.
The dream-girl of Catullus is Lesbia, and she is the main caracter and emotional fix point in many of the poems.
This piece puts together texts from several different "Catulli Carmine". Together they create a development from the first extatic love and passion until the dark ending when the poet is left alone in solitude and with his heart torn in two: I hate and I love...
The piece was comissioned and composed by "SyngSydfyn" and used for their Nordic Choir Conducting Competition 2017.
John Frandsen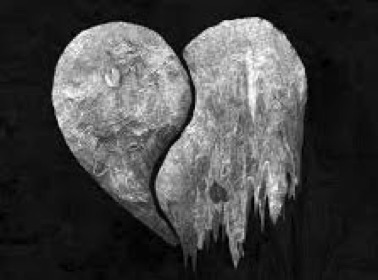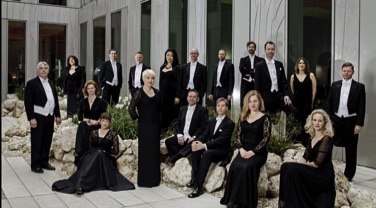 Nordic Choir Conducting Competition
Finale concert - 8 Juni 2017, Svendborg
DR VokalEnsemblet
dirigent: Jurgita Cesonytè