Salme til Isdronningen (2011)
Hymn to the Ice Queen
concerto for cello and orchestra
Odense Symfoni Orkester
Svend Winsløv, cello
Christian Eggen, dirigent
Min cellokoncert har jeg tilegnet min far, som i sommeren 1996 tog mig med på en uforglemmelig rejse til Svalbard. På disse forrevne klippeskær helt oppe under polarhatten, blot 10 breddegrader fra Nordpolen, støder natur og kultur sammen på forbløffende og dramatisk vis. Alt må indordne sig under de ekstreme klimatiske forhold; frosten forlader aldrig jorden, vintertemperaturen sniger sig til tider ned under -40˚C, og solen er borte fra himlen fra oktober til marts. Alligevel har øerne udgjort en udfordring for eventyrere og opdagelsesrejsende i flere hundrede år. Talrige lokaliteter bærer vidnesbyrd om menneskers kamp mod den ubarmhjertige arktiske natur; forladte spøgelsesbyer, hvor små kolonier af jægere eller guldgravere forgæves har søgt lykken, frønnede trækors ved en vig, hvor et par fangere har måttet give op, vragrester fra et skibsforlis.
Er man ude en nat i august, hvor midnatssolen kaster et uvirkeligt, troldomsagtigt lys over Adventfjorden, så kan man næsten høre alle disse fortabte skæbner og bristede drømme. Fra ishavets sorte dyb, fra de forladte minegange, fra isbræerne og klippehulerne lyder ekkoet af en hymne. Ånderne synger deres salme til Svalbards grusomme, billedskønne Isdronning.
My cello concerto is dedicated to my Father who brought me in the summer 1996 on an unforgettable journey to Spitzbergen. On these rugged islands right under the North Pole, nature and culture clash in an amazing way. Everything must respect the extreme climatic conditions: permafrost, winter temperatures below -40˚C, no sunlight from October until March.
Spitzbergen has been a challenge for adventurers and arctic expeditions during centuries. Several locations bear witness of man's fight against the ruthless nature. Deserted ghost villages where small groups of gold diggers once sought happiness, rotten tree crosses by an inlet where a couple of hunters finally gave up, debris from shipwrecks.
Are you staying outside on an August night with the midnight sun shedding a magic, unreal light over the Advent Fiord, you can almost hear the echoes of these ruined fates and broken dreams. From the dark deep of the Ice Sea, from the left coal mines, from glaciers and caves you sense the solemn sound of the hymn to Spitzbergens cruel, beautyful Ice Queen.
John Frandsen
Published by Edition S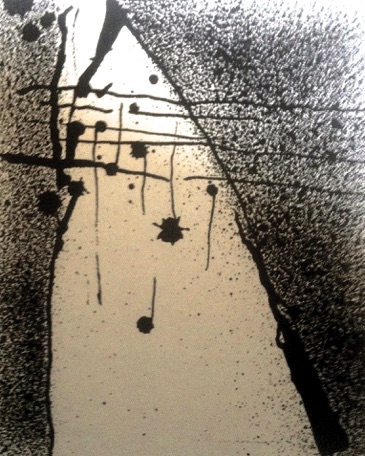 The CD's real triumph, though, comes with the final piece, Frandsen's "Hymn to the Ice Queen," a concerto for cello and orchestra from 1998. From the opening orchestral phrases, it's clear that for this piece Frandsen has chosen to invoke the Romantic tradition (predominantly the late Romantic). As the work begins, the strings suggest a fragile tranquility, and the entrances of other instruments confirm the feeling. A slow crescendo brings the mood to a head, and signals the entrance of the cellist, Svend Winsløv. The interaction between the cello and the orchestra throughout the piece is striking, and Frandsen makes full use of the cello's range and timbre.
Lanier Sammons
www.sequenza.com